So much incredible talent can be found in composers from the 18th and 19th centuries. The famous piano composers that came from this classical music period will be known for the rest of time. The most famous piano composers come from this time which spans from the romantic era to the classical period.
Here are the most famous piano composers that are the icons behind classical music as we know it today.
Ludwig van Beethoven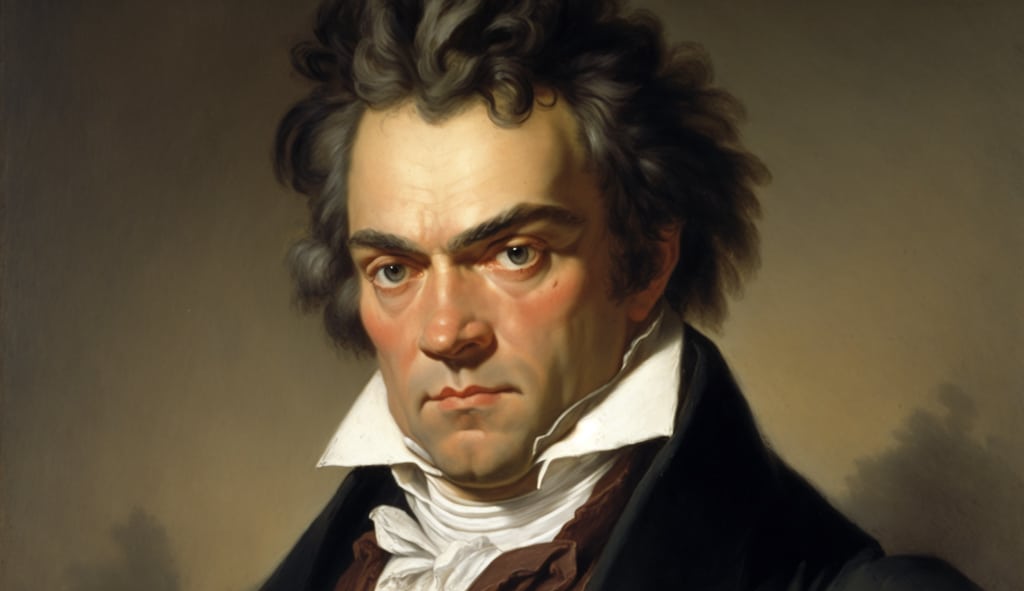 As the resounding notes of his most famous symphonies, the name Ludwig van Beethoven echoes across the halls of music history as one of the most famous piano composers.
Ludwig Van Beethoven, who was born in Bonn, Germany, in 1770, is widely regarded as the musician who transformed classical music forever.
His masterpieces, including the now-iconic "Moonlight Sonata" and "Pathétique Sonata," defied the artistic traditions of his day thanks to his fiery personality and relentless pursuit of excellence.
Ludwig Van Beethoven created a late piano sonata that reveals a transcendent beauty that emerged as he struggled to come to terms with the sorrow of his hearing loss. His life is an inspiration to anybody who has ever felt the power of music to overcome hardship.
Even as his hearing deteriorated, he continued to push the boundaries of piano music and remained one of the most famous composers from the classical period.
Beethoven's name resounds in our minds whenever we consider classical piano, bringing to mind his ever-present influence.
Wolfgang Amadeus Mozart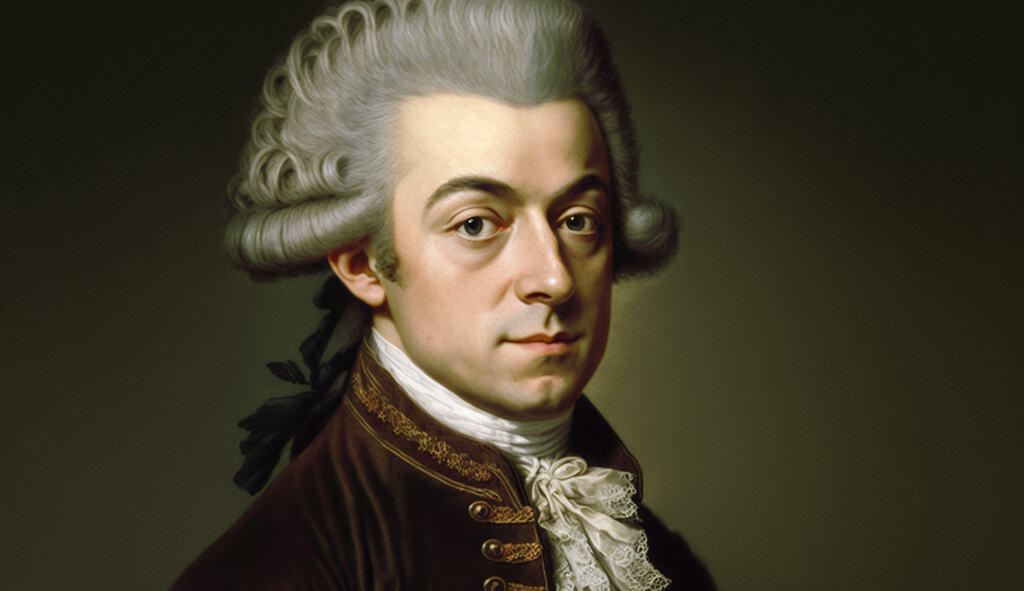 Since his 1756 birth in Salzburg, Austria, Wolfgang Amadeus Mozart has enchanted classical music fans around the world. The famous piano composer was a musical prodigy who composed his first composition at age five, leaving us in awe of his extraordinary abilities and forever being known as one of the fathers of classical music.
The keyboard compositions of Mozart, such as the charming "Piano Sonata No. 11 in A major" and the passionate "Piano Concerto No. 20 in D minor," are a celebration of beauty and feeling. His unmatched harmonic insight and great sense of melody created a new musical language that harmoniously combined drama and grace that had not ever been seen before in classical music.
The world is still enthralled by Mozart's compositions, which are a never-ending source of inspiration for musicians and a timeless reminder of the beauty that results when talent and vision come together.
Johann Sebastian Bach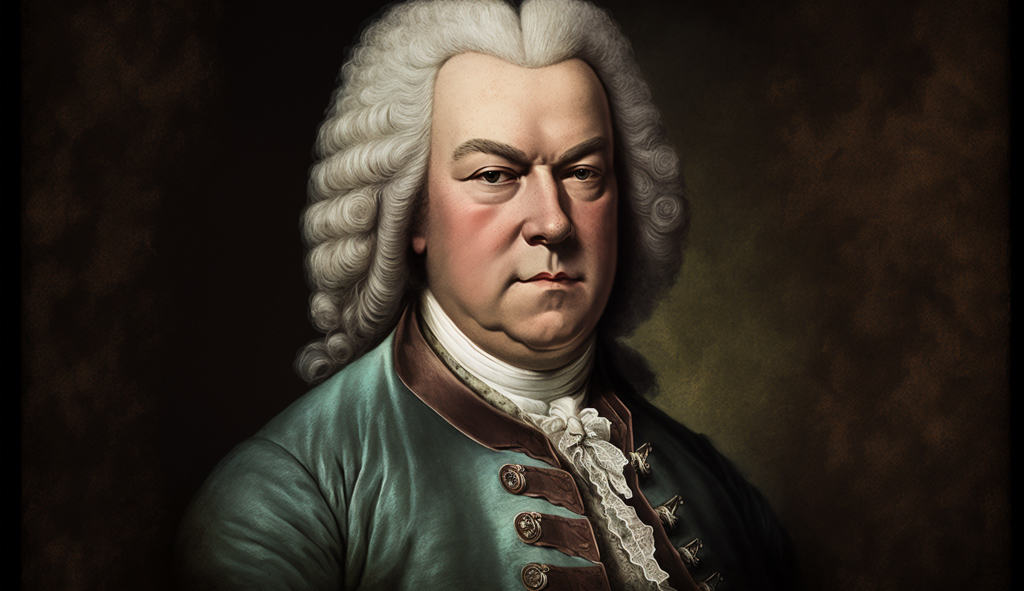 The musical prodigy and famous composer of the Baroque era, Johann Sebastian Bach, was born in Eisenach, Germany, in 1685.
Several decades after his death, Bach's talent as an organist and composer is still unmatched. His keyboard compositions for the clavichord and harpsichord established the groundwork for the evolution of piano music.
His genius is best illustrated by the "Well-Tempered Clavier," a set of preludes and fugues in each of the 24 major and minor keys, and the "Goldberg Variations." Bach's compositions generate a sense of intellectual and emotional depth that continues to enchant performers and audiences alike because to his unequaled contrapuntal mastery and keen comprehension of harmony. Undeniably influential in the field of classical piano and musical theatre, Bach opened the way for future generations of composers with his original ideas.
Frédéric Chopin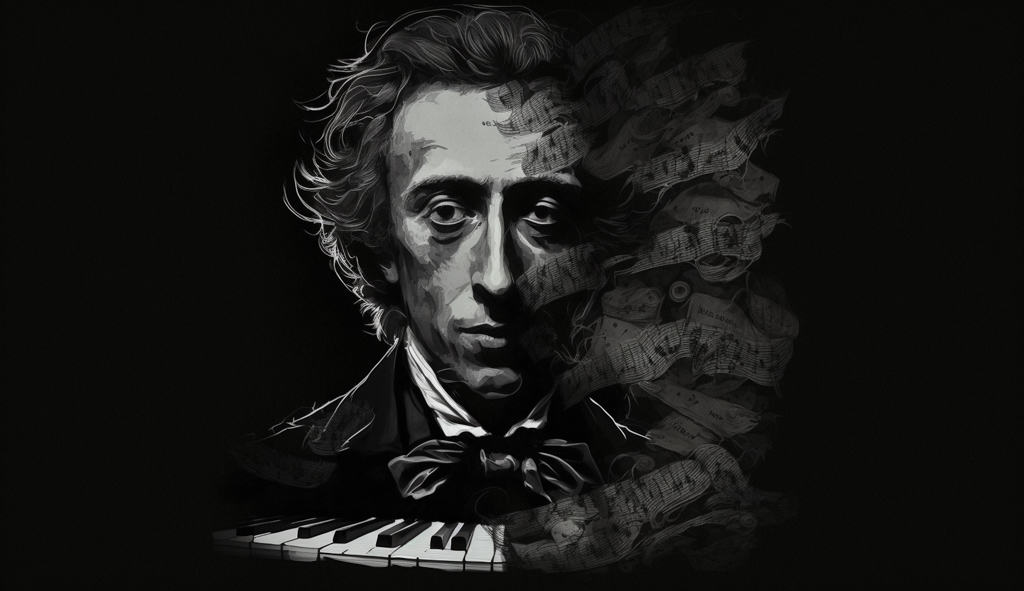 Frédéric Chopin, the poetic genius hailing from Warsaw, Poland, was born in 1810 and is one of the most famous composers from the romantic era.
His classical compositions are like a gentle breeze that caresses the soul and leaves listeners breathless with their emotional intensity since his style is so incredibly unique from other classical composers.
Chopin's compositions for the piano, including the evocative "Nocturnes" and the impassioned "Ballades," are characterized by their delicate expressiveness and intricate ornamentation – making his style one associated with romantic period music.
The man had an uncanny ability to convey the most profound emotions through his music, making the piano sing with an almost human-like voice. Chopin's innovative approach to piano technique and his exploration of the instrument's full range of colors has forever changed the landscape of classical piano and music from the romantic period.
As the notes of his music continue to resonate, we are reminded of the beauty of simplicity and the power of vulnerability in the hands of a true master.
Franz Liszt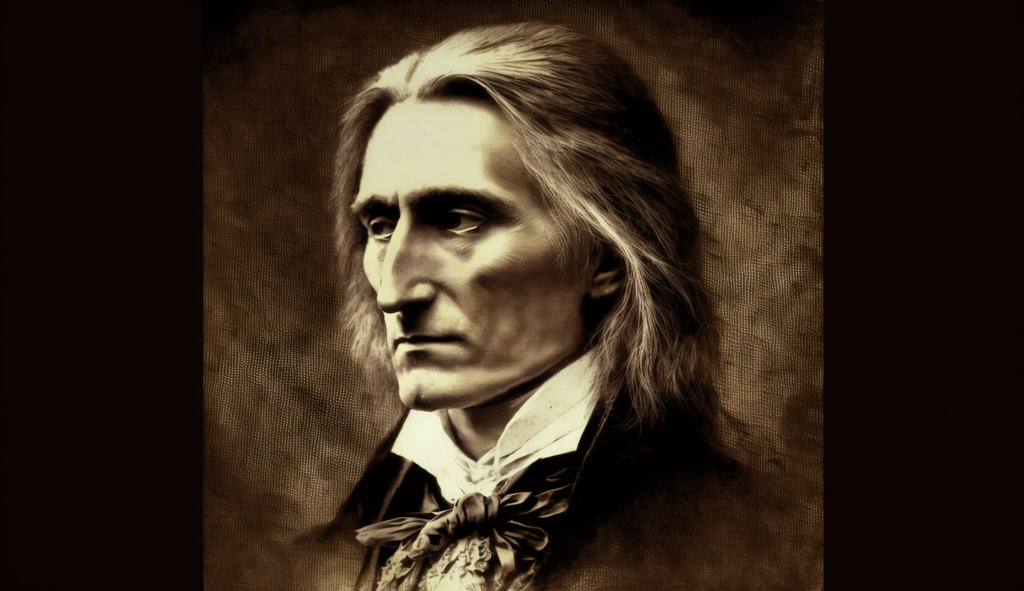 Franz Liszt, a Hungarian virtuoso and famous piano composer who was born in 1811, was not only a composer but also a captivating performer whose brilliant piano talents mesmerized crowds. Liszt, a consummate showman, embodied the drama and intensity of the Romantic age.
His piano pieces, including "Hungarian Rhapsodies" and "Liebesträume," exhibit his outstanding technical skill and inventive creativity. Liszt altered the course of classical piano music for all time by straining the instrument's capabilities. His compositions frequently convey an air of majesty thanks to their powerful harmonies, sweeping melodies, and electrifying virtuosity. Liszt's legacy continues to inspire pianists to delve deeply into their own creativity and bravely take on the difficulties of his music.
Claude Debussy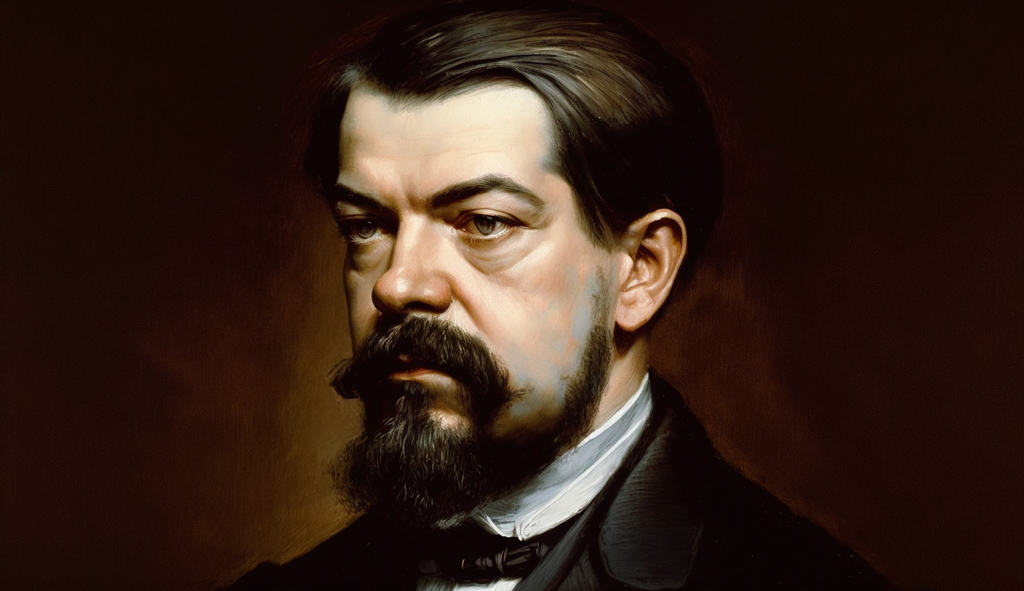 The 1862-born French Impressionist Claude Debussy brought new life to the classical piano genre. His unconventional approach to harmony and texture, along with his expert utilization of the piano's timbral potential, signaled a break from the usual.
Debussy's works, including "Clair de Lune" and "Prelude to the Afternoon of a Faun," are full of wonder and conjure up the transient experiences of dreams as well as the delicate beauty of nature.
The virtuoso pianist had a delicate touch that weaved the colors of his music together like a glittering tapestry.
Debussy introduced a fresh form of musical expression through his unorthodox piano playing, encouraging listeners to go through the enchanted settings of his imagination.
Sergei Rachmaninoff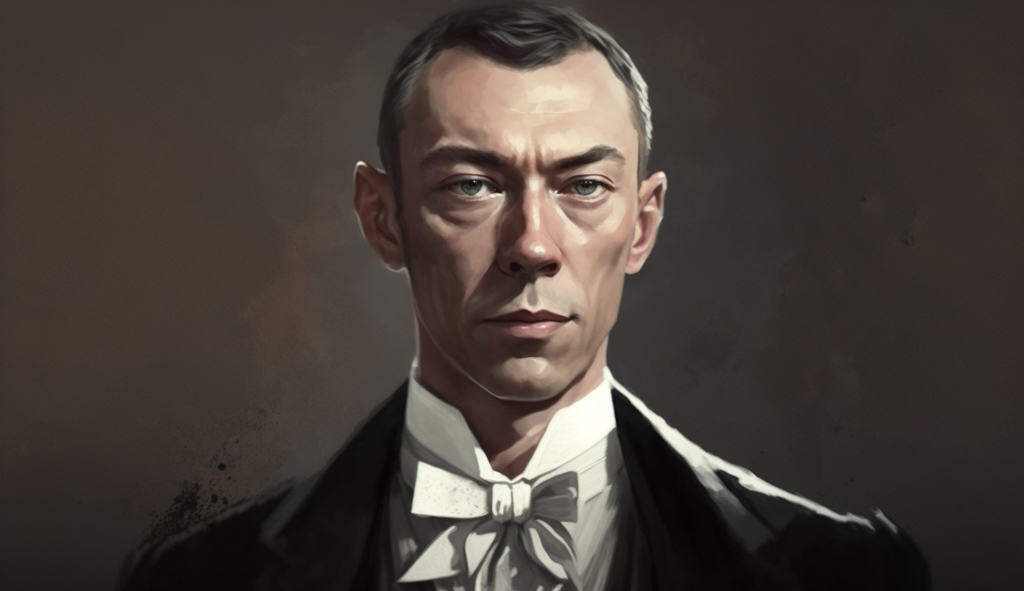 Russian Romantic composer Sergei Rachmaninoff, who was born in 1873, was a legendary name in classical piano music. Rachmaninoff is a composer, pianist, and conductor whose evocative work reflects the depths of the human soul. His keyboard works, including the eerie "Prelude in C-sharp minor" and the monumental "Piano Concerto No. 2," are full of sweeping melodies and sumptuous harmonies that arouse feelings of longing and passion.
Rachmaninoff's piano compositions push the limits of technique and call for a high level of dexterity, accuracy, and emotional receptivity. We are reminded of the capacity of music to teleport us to a world of boundless imagination and unbridled emotion as we lose ourselves in the immense vistas of his compositions.
Pyotr Ilyich Tchaikovsky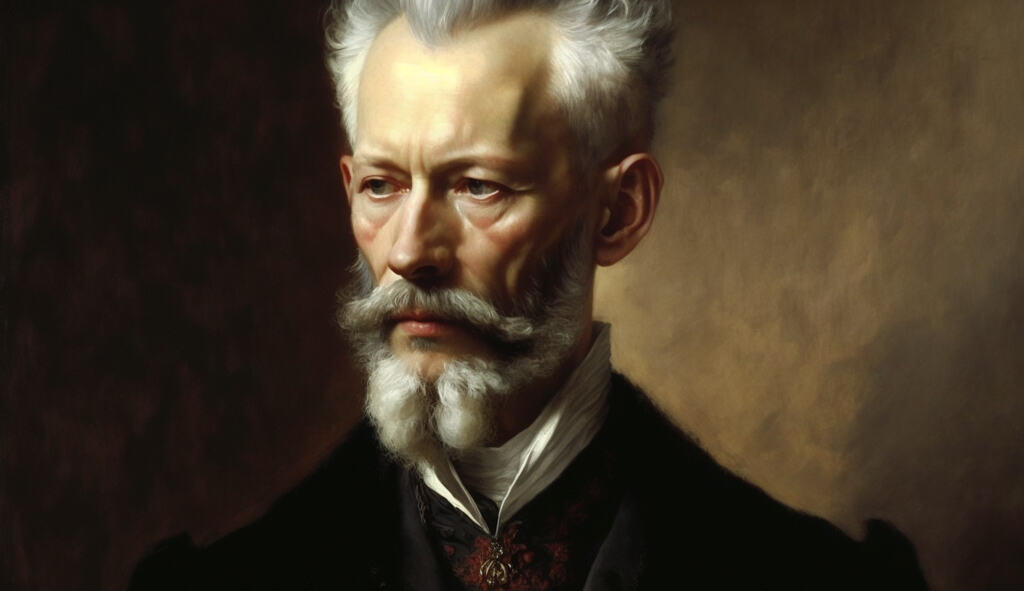 Russian composer Pyotr Ilyich Tchaikovsky, who was born in 1840, was a master of melody and feeling. While not being primarily regarded as a pianist, Tchaikovsky made some genuinely outstanding additions to the classical piano canon with works like "The Seasons" and his "Piano Concerto No. 1." His music is distinguished by its sincere lyricism and exquisite orchestration, which let listeners create vivid mental images.
The piano can produce a wide variety of emotive tones throughout Tchaikovsky's compositions, from the softest whispers to the loudest roars. Tchaikovsky's music transports us on an emotional trip that resonates with the most profound human experiences as we lose ourselves in its dramatic and captivating realm.
Robert Schumann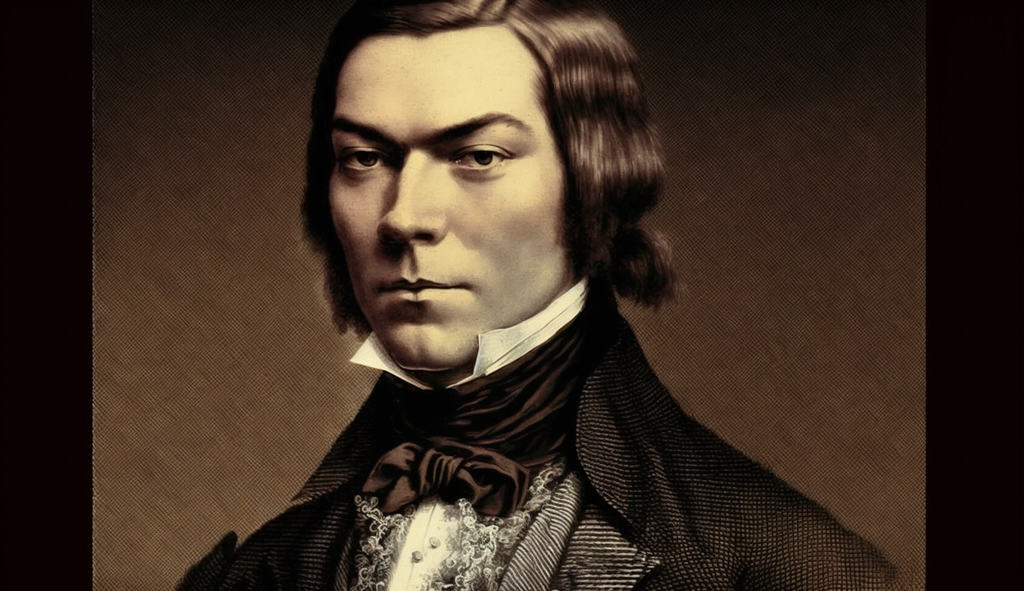 Ah, Robert Schumann, the musical dreamer, born in 1810 in Zwickau, Germany. His piano compositions are like a kaleidoscope of emotions, with each piece offering a unique glimpse into his creative soul.
As we wander through the whimsical world of "Kinderszenen" or embark on the exhilarating journey of "Carnaval," we experience the essence of Schumann's imagination. His music dances, laughs, and sighs, revealing the intimate contours of his inner life. Schumann's piano works are not only beautiful but also a testament to his innovative spirit, encouraging us to listen with fresh ears and an open heart.
Joseph Haydn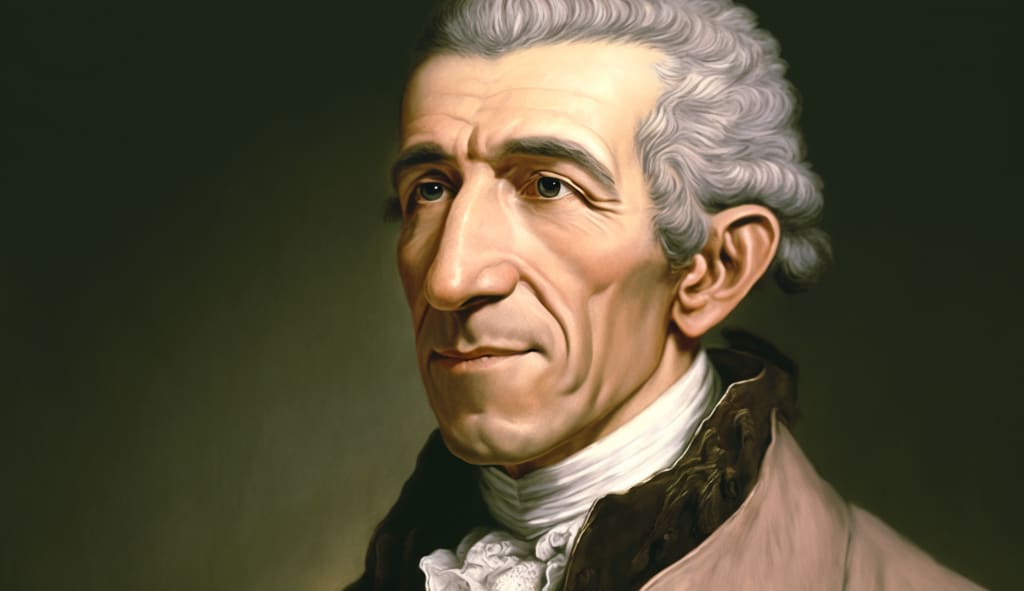 Joseph Haydn, the esteemed "Father of the Symphony," was born in 1732 in Rohrau, Austria. Although he is better known for his contributions to orchestral and chamber music, his piano works are equally deserving of recognition. Haydn's piano sonatas, like a delightful conversation between friends, balance wit and grace with the elegance of the Classical era.
His music is infused with a sense of humor and a keen understanding of the piano's potential for expressive nuance. As we delve into the captivating world of Haydn's piano compositions, we are reminded that the joy of music lies not only in grand gestures but also in the subtle artistry of each individual note.
Johannes Brahms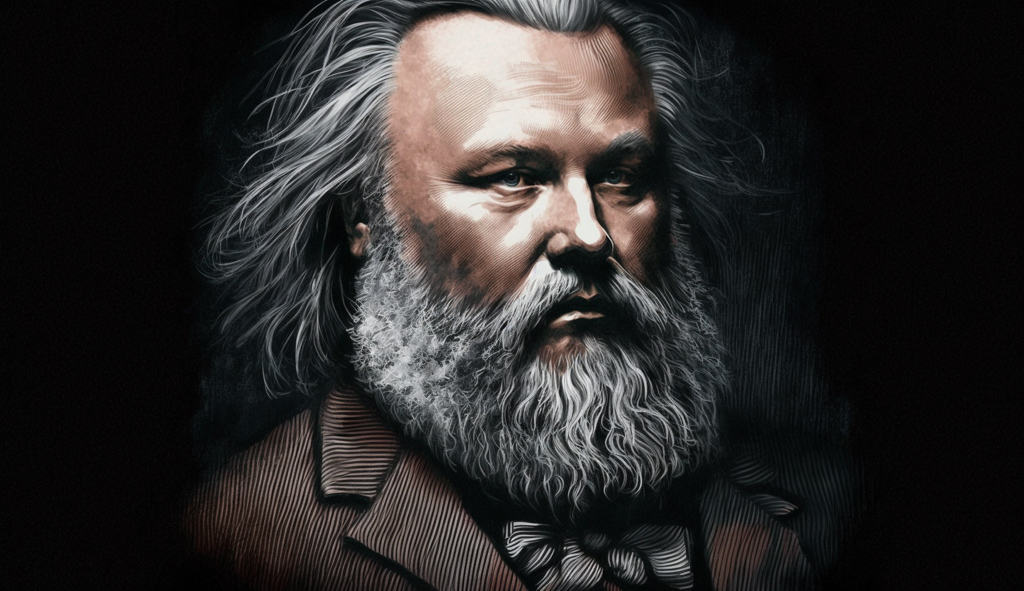 German Romantic composer Johannes Brahms, born in Hamburg in 1833, was a master of blending the old with the new. His "Intermezzi," "Rhapsodies," and "Handel Variations" for piano show forth his skill at balancing complex compositional detail with emotive intensity. The combination of his warm melodies with the rich harmonies and contrapuntal textures of the Baroque and Classical periods gives Brahms' work a nostalgic feel. As we dig deeper into the alluring universe of Brahms' piano pieces, we are whisked away to a land where the splendor of the past meets the fervor of the present, leaving us entranced by its enduring allure.
Maurice Ravel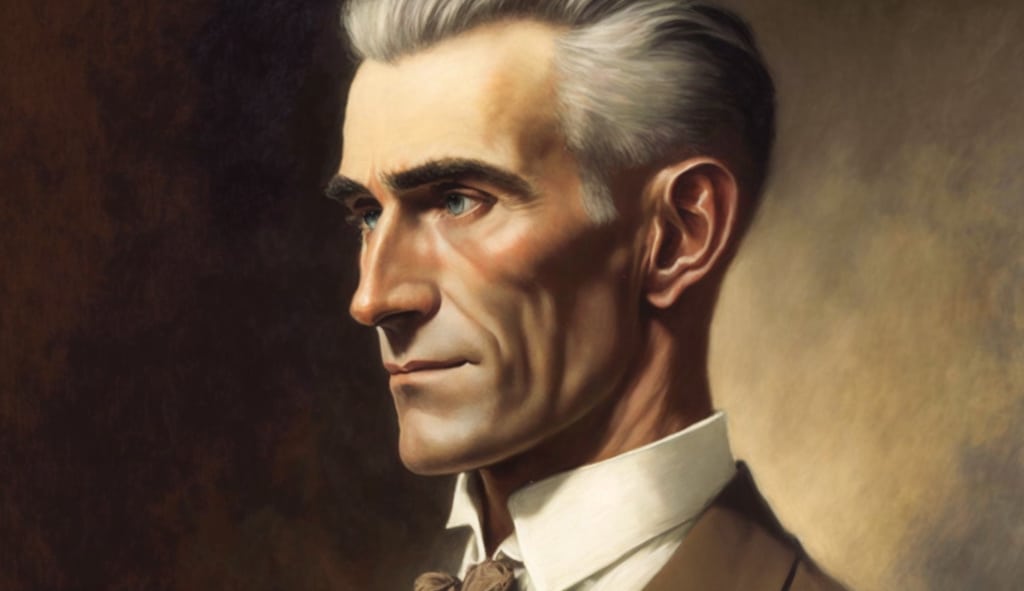 Born in 1875 in Ciboure, France, Maurice Ravel is widely regarded as one of the most influential composers of the Impressionist era due to his use of vivid tones and ethereal melodies that seem to float above the piano keys. The piano pieces of Ravel, such as "Gaspard de la nuit" and "Le Tombeau de Couperin," demonstrate his extraordinary ability to evoke certain feelings and mental images with his music. Every twist of the sentence reveals a new pattern and color in his creations, like a kaleidoscope. We are invited to explore the endless possibilities of musical expression and to immerse ourselves in the wonder of Ravel's soundscapes by his groundbreaking use of rhythm, harmony, and form in his classical piano compositions.
George Gershwin
American musical maverick George Gershwin, born in Brooklyn, New York in 1898, was a pioneering composer who united classical and popular music. His piano compositions, such as the upbeat "Rhapsody in Blue" and the groundbreaking "Piano Concerto in F," are characterized by an exciting combination of jazz and blues themes.
Gershwin's music gleams with the vitality and wit of the Roaring Twenties, transporting the listener to the city streets and smoke-filled jazz clubs of the era. The throbbing rhythms and enticing melodies that continue to enthrall audiences and define an era are all there for us to explore as we lose ourselves in the glittering world of Gershwin's piano masterpieces.
Erik Satie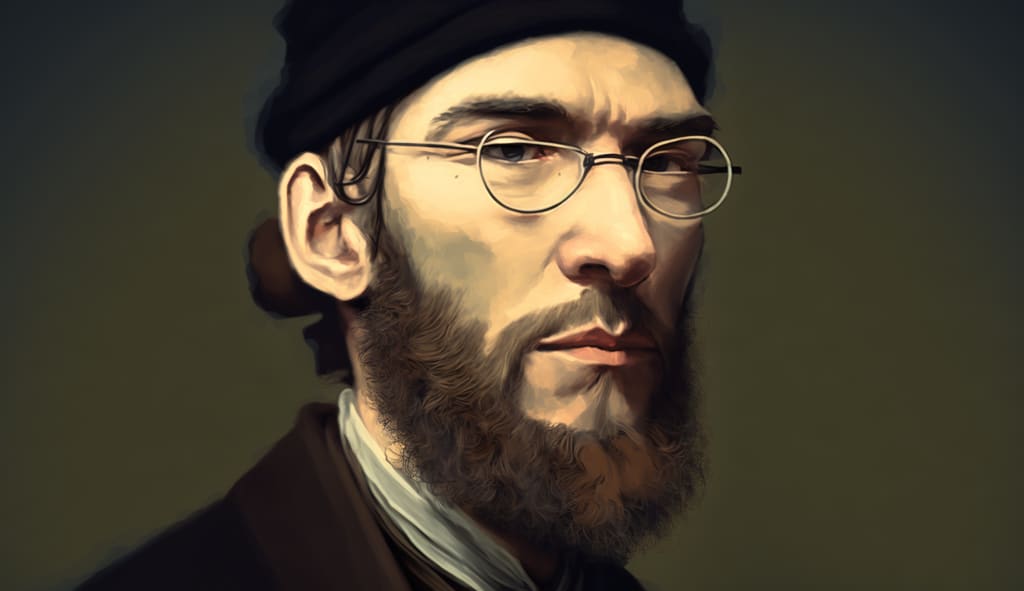 A remarkable musical innovator who defied tradition and questioned the established quo, Erik Satie was born in Honfleur, France in 1866. As one of the most famous piano players, his pieces for the piano, such as the wistful "Gymnopédies" and the mysterious "Gnossiennes," are marked by their simplicity, understated elegance, and subtle sense of humor.
The spaces between the notes in Satie's music are just as beautiful as the notes themselves. As we delve deeper into the hypnotic universe of Satie's piano compositions, we have whisked away to a place where the boundaries between music, art, and poetry dissolve, leading us to welcome the unexpected and take pleasure in the out-of-the-ordinary.
Camille Saint-Sans
French Romantic composer and pianist Camille Saint-Sans was born in Paris in 1835. Saint-Sans was a child prodigy whose piano pieces display a profound command of the instrument and a penchant for fusing lush harmonies with appealing melodies. The "Piano Concerto No. 2" and the "Wedding Cake Caprice-Valse" are just two examples of his dramatic flare and his ability to evoke a wide spectrum of emotions through music. When we explore the alluring realm of Saint-Sans' piano compositions, we are treated to a beautiful mix of elegance, passion, and wit; this serves as a gentle reminder that the heart of great music rests in its ability to convey a wide range of human emotions.